Textile production
Branch 13.1 – Preparation and spinning of textile fibers
Preparation and spinning of textile fibers
Activity code 13.10
Includes: - preparation of textile fibers: * winding and washing silk * degreasing and carbonizing of wool and dyeing of wool * combing and combing all types of animal, plant and artificial fibers - spinning and production of yarn and thread for weaving and sewing from any textile materials, including mixtures, for sale or further production * rubbing flax * texturing, twisting, doubling, cabling and dyeing of artificial or artificial yarn synthetic filaments - production of yarns for weaving, knitting, etc. - production of paper yarn. Does not include: - preparatory procedures related to agriculture, part. 01 - soaking plants to obtain fibers (jute, flax, coconut, etc.), part. 01.16 - cotton cleaning, part. 01.63 - the manufacture of synthetic or artificial fibers and cables and the production of single-strand yarns (including high strength yarns and carpet yarns) of synthetic or artificial fibers, part. 20.60 - manufacture of glass fibers, part. 23.14
Branch 13.2 – Manufacture of textiles
Manufacture of textiles
Activity code 13.20
Includes production: - wide fabrics of cotton yarn, combed or drawn wool, artificial and synthetic yarns, silk yarns, etc. - Woven fabrics of linen, raffia, hemp, jute and other lace fibers and specific yarns - woven booklet, woven-cloth, terry cloth, gauze, etc. - fiberglass fabric - fabric of hydrocarbon and other artificial fibers - imitation fur by weaving. Does not include production: - knitted and crocheted fabrics, del. 13.91 textile floor coverings, part. 13.93 - narrow woven fabrics, part. 13.96 - Nonwovens and felt, del. 13.99 - other textile articles, part. 13.99
Branch 13.3 – Textile finishing
Textile finishing
Activity code 13.30
Includes: - bleaching and dyeing of textile yarns, fabrics and textile articles, including garments items - finishing, finishing, drying, steaming, collecting, repairing, sanforizing and mercerization of fabrics and textiles, including clothing - pleating fabrics, impregnation, coating and rubberizing clothes - bleaching denim fabrics - impregnation, coating and rubberizing of fabrics - printing on fabrics and clothes. Does not include: - manufacture of textile fabrics impregnated, coated, covered with rubber, where rubber is the main ingredient, del. 22.19
Branch 13.9 – Manufacture of other textiles
Manufacture of knitted and crocheted fabrics
Activity code 13.91
Includes: - production of knitted and crocheted fabrics: * Elastic and pleated fabrics * curls and terry cloth * netting and window cloths, crocheted or similar machines * other knitted and crocheted fabrics - production of imitation leather by knitting. Does not include: - production of mesh fabrics and lace fabrics intended for lining- on the windows, part. 13.99 - production of knitted and crocheted clothing, part. 14.39
Manufacture of made-up textile articles, except apparel
Activity code 13.92
Includes: - manufacture of finished products from any textile material, including articles of knitted or crocheted fabrics: * blankets and travel covers * linen, table, toilet and kitchen linen * blankets, quilts, pillows, pillows, sleeping bags, etc. - production of finished products for furnishing premises: * curtains, drapes, blinds, bedspreads, covers for furniture or machines, etc. - production of tarpaulins, tents, camping products, sails, umbrellas, bedspreads cars, etc .: * flags, banners, pennants, etc. * cloth for dust, for dishes and similar objects, life belts, parachutes, etc. - production of hand-woven tapestries - manufacture of textile parts for electric blankets. Does not include: - manufacture of textile articles for technical use, del. 13.96
Manufacture of carpets and floor coverings
Activity code 13.93
Includes: - production of textile floor coverings: carpets, tarpaulins, asuras, etc. - production of needle floor coverings made of felt. Does not include: - production of floor coverings - of cork, rubber or plastic materials, even in case when their base is made of textile, part. 16.29 - manufacture of rugs and blankets of plaiting materials, part. 16.29 - manufacture of linoleum or other hard floor coverings, part. 22.23
Manufacture of cordage, rope, twine and netting
Activity code 13.94
Includes: - production of braids, ropes, ropes and ropes (cables) of textile fibers, tapes or similar materials, whether or not impregnated, coated, covered or covered with rubber or plastics - production of knotted nets of twisted thread, ropes or ropes - the manufacture of products of ropes or nets: fishing nets, boat bumpers, unloading cushions, cargo hoops, ropes and ropes fitted with metal rings, etc. Does not include: - production of hair nets, del. 14.19 - production of wire cables, part. 25.93 - production of sport fishing nets, part. 32.30
Manufacture of non-wovens and articles made from non-wovens, except apparel
Activity code 13.95
It covers all activities related to the production of textiles or textile products not mentioned in areas 13 or 14, including a large number of processes and a variety of goods produced.
Manufacture of other technical and industrial textiles
Activity code 13.96
Includes: - production of ribbons, narrowly woven fabrics and those assembled on a weft-free base joined with glue - manufacture of metallised yarn and strip, rubber thread twisted with textile material, textile yarn or strip covered, impregnated, coated or covered with rubber or plastics - production of high-strength cord fabric, from artificial yarn, for vehicle tires - production of various casings, transmission belts (reinforced with metal or other material or not), screen cloth, filter cloth, etc. Does not include production: - conveyor or conveyor belts made of rubberized fabric, where the main component is made of rubber, part. 22.19 - plate and foil made of cellular rubber or plastic, in combination with textiles only works reinforcements, part. 22.19 and 22.21 knitted or crocheted fabrics of metal wire, part. 25.93
Manufacture of other textiles
Activity code 13.99
Includes: - felt production - the manufacture of tulle and other net fabrics or lace in a piece, in strips or in embroidered fabric motifs - production of pressure sensitive textile tapes - manufacture of shoe laces for textile shoes - production of women's fingerless gloves and powder pads. Does not include: - production of floor coverings, del. 13.93 - production of cellulose wadding and articles thereof: napkins, tampons, etc., part. 17.22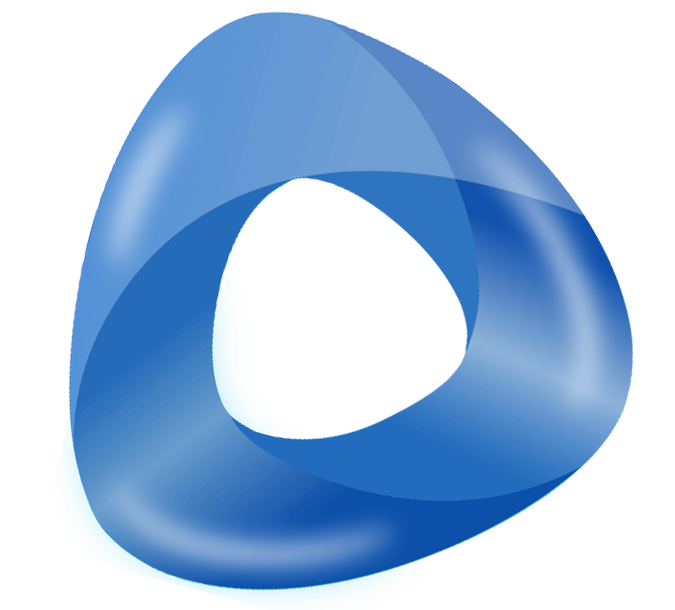 Direkta. Your number one business associate.

Key support for developing your business

Our concept of support covers all the most important segments of a successful business. A team of business, accounting and finance professionals allows you to operate in accordance with the laws and regulations in force, with the confidence and reliability guaranteed by our expertise and years of experience.

Thinking of starting your own business?

Choose a package of services according to the needs of your new business and provide a solid basis for further development in accordance with applicable regulations. Our service packages are designed for those who need a fast, professional and efficient business start-up to get everything done in one place.


Schedule an appointment to choose the appropriate activity code for your business
Check all aspects of doing business in Serbia before opening a business.