Company Formation in Serbia
Company formation in Serbia
Start your business in Serbia
Favourable and stimulating business environment
Direkta helps you register your company, open a bank account, and everything else needed to launch your business in Serbia.
Serbia is one of very few countries in Europe with the lowest profit tax. Together with its exceptionally favourable geographic location, it has highly qualified and well-educated people potential, especially in IT industry. Operate within one of Serbian free zones, enjoy low company costs, duty-free regime for most of the key industrial products, and unlock new market opportunities for your company.
The most suitable legal form for setting up business in Serbia is a limited liability company (d.o.o.) which corresponds to the form of limited liability partnership (LLP) by its structure. It can have one or more shareholders, but the liability is limited to the founding capital of the company. Also, a company can have one or more directors, which offers the opportunity to manage a new business more efficiently. According to Serbian legislation, foreign citizens have equal legal rights to setup a company in Serbia as well as domestic ones. The minimum amount of founding capital for company registration in Serbia is RSD100, which is less than €1. The company's address has to be at the territory of Serbia, which opens numerous opportunities for investment and development even outside the capital. The whole process of establishing a company in Serbia can be carried out in just a few days with the professional guidance and coordination of all necessary legal steps.
Double Taxation Avoidance Agreements
Would you like to receive a detailed proposal for company formation in Serbia?
Support
Do you want to consult with us
before starting the formation process?
If you want to check all legal and tax aspects of running a business in Serbia before setting up a company, make an appointment with our consultants. The meeting can be online or at our offices. We will make sure to answer all your enquiries.
9 years of successful business consulting
with rich experience and great reviews
Direkta offers complete support for starting, activating and developing a company in Serbia
Our business support concept is designed to include everything you need to successfully set up a company. We provide necessary consulting for choosing the right tax model; we create all required documents; we lead all processes according to regulations; we successfully organize all company activation and development steps in a timely manner. You can count on our rich professional experience in business consulting, transparent cost plans and effective communication throughout the process.
We have
registered
Companies
We have
managed
Residence permits
We have
submitted
Tax applications
We have
ensured
Cooperations
Cost-effective plans
We save your money and time
Our service packs are designed to cover all aspects of starting a business in Serbia with the unique opportunity to finish everything in one place. By providing professional legal support and efficient management we shorten the procedure, saving your time, energy and money. You can focus on developing your business while we deal with all necessary administrative requirements within company formation in Serbia.
All in one place
Affordable service packages for starting a business in Serbia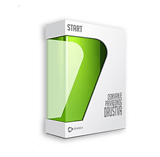 Start
Documents Creation

Notary and Interpretor Fees

SBRA Registration Fees

Self-Inking Stamp
Business
Documents Creation

Notary and Interpretor Fees

SBRA Registration fees

Self-Inking Stamp

Bank Account Opening

Accounting Consultations

Tax Aplication

Digital certificate signature

Beneficial Owner Registration
Pro
Documents Creation

Notary and Interpretor Fees

SBRA Registration Fees

Self-inking Stamp

Bank Account Opening

Accounting Consultations

Tax Application

Digital certificate signature

Beneficial Owner Registration

Business Email Address

Residence Permit Application
Easy Business Setup
Quick Company Formation in three simple steps
Select a package
Choose the package that meets your needs to help you start and grow your business
Complete a form
Fill in a simple online form and provide us with the details of your future business
Make a payment
Review your order details and make a payment by choosing a suitable payment method
Timeline projection and detailed roadmap
Because time is money, we provide you with clear and transparent process
You are in the right place
Why you should choose Direkta
for starting your business
Our chat consultants are available 24/7 for your online enquiries.
Build your company's identity very quickly
Choose an impressive business location for your company seat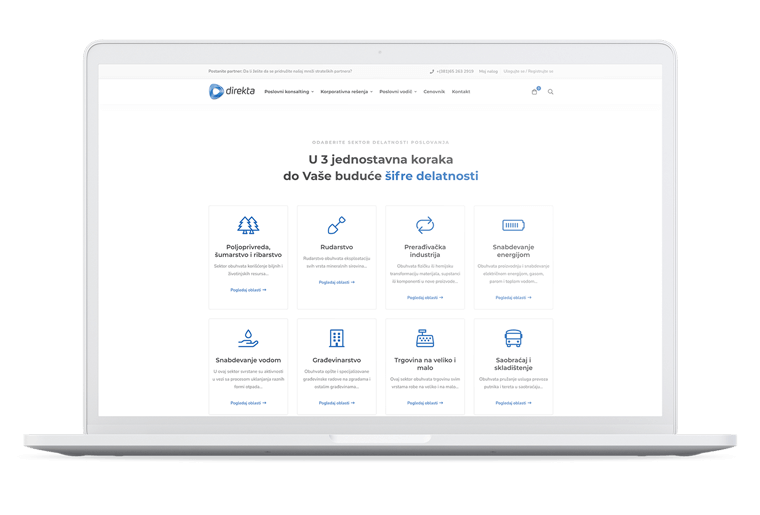 Bank Account Opening and Regulation Compliance Assistance
We guarantee a full support in activation of your company
Within the selected package, you can count on the support of our experienced business consultants and legal associates who will help you to open a bank account, activate your tax status, obtain a digital signature certificate and create necessary legal documents so that your company will always be compliant to all government regulations.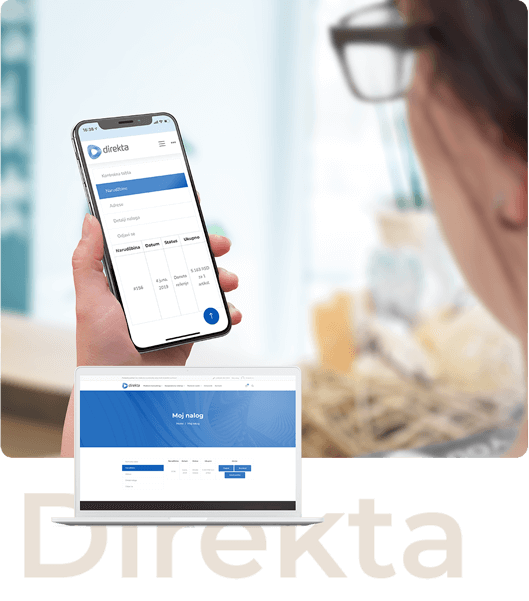 Our clients get access to a status tracking system to keep up with the procedures
We have enabled you to follow what is happening with your process of company formation in Serbia, from the very beginning of the procedure to downloading the company e-documents. The system sends you notifications in real time whenever something is completed.
Do shareholders need to be present for company formation?
Company registration, which is the first step, can be done entirely remotely, based on power of the attorney. The person appointed as the company director is necessary to be present for bank and other activation procedures.
Is it required to have translation of company documents?
The presence of court translation is required for the process of verifying the documents at the notary office, in case that the founders do not speak Serbian. Hiring a court interpreter and notary fees are included in our service packs. In case of remote company formation, it is required to notarise POA in a foreign country.
How long does it take to register a business in Serbia?
It takes 3 to 5 days to prepare the documents for company formation and organise the steps. The registration process takes not more than five working days. Once established, depending on the service package you choose, other activities can be organized very efficiently and quickly.
How long does it take to be in Serbia for the company formation?
The process of establishing a company in Serbia has been well-organised in terms of efficiency, so that all activities that require personal presence can be organised during a few days stay in Serbia.
Can a non-resident be a director of the company?
Yes, the law allows this option. The appointed director can even be employed as a non-resident in the new company, but in order to get a work permit they should have previously approved temporary residence permit.
Can we have assistance with bank account opening?
Absolutely. Our idea is to enable you to complete all the legal steps when setting up a company in Serbia in one place, with maximum time- saving and a minimum of your engagement.
Testimonials
What do our clients think of us?

James Winks
USA, Sustainable Living Solution
I received my temporary residency, which means you guys did a great job! I want to express my thanks and appreciation for your professionalism and thoroughness. Thanks for going the extra step in every task needed in my case. I enjoyed our interactions together on both a business and personal level. If the need arises I will be delighted to request your services in the future.


Michael Ortolano
USA, Junction43 d.o.o.
Direkta helped me form a company and acquire temporary residency permits in Serbia. By laying out and managing the whole process step-by-step, Direkta provided the guidance and process visibility I needed to get through company formation and immigration efficiently and successfully. I highly recommend Direkta!

Maksim Arkhipov
Russia, Arma Outdoor d.o.o
I have been looking for a company for a long time to help me with the opening of LLC in Serbia, every step was explained to me many times, absolutely all the documents that I signed were translated. Accompanied me wherever needed. I am very satisfied with the services provided. More importantly, everything was done strictly on time! Thanks!
4.9/5.0
based on 80+ Google MyBusiness reviews!