Manufacture of fabricated metal products, except machinery and equipment
Branch 25.1 – Manufacture of metal structures
Manufacture of metal structures and parts of structures
Activity code 25.11
Includes production: - metal structures for construction (pillars, beams, structures for bridges, etc.) - industrial metal frames (skeletons for blast furnaces, lifting and handling equipment, etc.) - prefabricated metal buildings: barracks, halls and other modular elements for exhibitions, etc. Does not include production: - parts for ship and steam boilers, part. 25.30 - Railway rail parts, del. 25.99 - parts for ships, part. 30.11
Manufacture of metal doors and windows
Activity code 25.12
Includes production: - metal doors and windows, door and window frames, shutters, gates, etc. - metal parts for furnishing floors
Branch 25.2 – Manufacture of tanks, reservoirs and containers of metal
Manufacture of boilers and radiators for central heating
Activity code 25.21
Includes: - production of boilers and radiators for central heating and their parts Does not include: - manufacture of electric radiators and electric water heaters, part. 27.51
Manufacture of other tanks, reservoirs and containers of metal
Activity code 25.29
Includes production: - tanks, cisterns and similar metal containers, fixedly installed, intended for use storage or in production - metal containers for compression or liquefied gases. Does not include production: - metal containers, bathtubs, etc. for packing or carrying goods, with a capacity> 300 del, del. 25.91 and 25.92 - transport containers, part. 29.20
Branch 25.3 – Manufacture of steam generators, except central heating hot water boilers
Manufacture of steam generators, except central heating boilers
Activity code 25.30
Includes: - production of steam boilers and other steam generators - production of auxiliary devices for steam boilers: steam condensers, economizers, superheaters, steam collectors and accumulators, etc. - production of nuclear reactors, except isotope separation devices - production of parts for steam boilers - the construction of a pipe system that is involved in the process of operation of the generator is generally in operation providing pressure in the pipes or pipe system, together with accessories and construction work. Does not include production: - central heating boilers and radiators, del. 25.21 - steam turbines, part. 28.11 - isotope separator, del. 28.99
Branch 25.4 – Manufacture of weapons and ammunition
Manufacture of weapons and ammunition
Activity code 25.40
Includes production: - heavy weapons (artillery, rocket launchers, torpedo tubes, heavy machine guns, cannons, rifles, etc.) - light weapons (revolvers, shotguns and light machine guns) - air or gas weapons and pistols - ammunition - firearms, sporting and protective weapons and appropriate ammunition - explosive devices such as mines, bombs and torpedoes. Does not include production: - Initial capsules, detonators and light signal rockets, del. 20.51 - gunpowder and ammunition, part. 20.51 - knives, bayonets, sabers, etc., part. 25.71 - armored vehicles for the transport of money and valuables, del. 29.10 - spacecraft, part. 30.30 - tanks and other combat vehicles, part. 30.40
Branch 25.5 – Forging, pressing, stamping and roll-forming of metal; powder metallurgy
Mixed agricultural production
Activity code 25.50
Includes: - Forging, pressing, stamping and roll-forming of metal - powder metallurgy: production of metallic objects directly from metallic powder, by heating (sintering) or under pressure. Does not include: - production of metal powder, part. 24.1 and 24.2
Branch 25.6 – Treatment and coating of metals; metal machining
Treatment and coating of metals
Activity code 25.61
Includes: - metal coating - heat treatment of metals - chip removal, sandblasting, tumbling and metal cleaning - painting, engraving and printing of metals coating of metals with non - metallic materials (plastification, lacquering, enamelling and dr.) - steel and ironing of metals. Does not include: - activities of a blacksmith, part. 01.62 - printing on metal, del. 18.12 coating of plastics with metal, part. 22.29 - stamping of precious metals on other metal substrates, del. 24.41-24.44
Metal machining
Activity code 25.62
Includes: - drilling, scraping, milling, eroding, planing, summering, reaming, straightening, sawing, sharpening, grinding, welding, joining and other work on metal parts - laser metal cutting and stamping. Does not include: - activities of a blacksmith, part. 01.62. - engraving on the spot, part. 95.25
Branch 25.7 – Manufacture of general-purpose blades, tools and metal goods
Manufacture of blades
Activity code 25.71
Includes: - production of cutlery (knives, forks, spoons, etc.) - production of various cutting items: * razors and razor blades * scissors and hair clippers * scissors for pruning and trimming branches, etc. - production of sabers, swords, bayonets, etc. Does not include: - manufacture of tableware, tableware or metalware, part. 25.99 - Manufacture of precious metal blades, del. 32.12
Manufacture of locks and hinges
Activity code 25.72
Includes: - production of padlocks, locks, keys, fittings and other metal objects for buildings, furniture, vehicles, etc.
Manufacture of tools
Activity code 25.73
Includes production: - knives and cutting blades, for machines or for mechanical appliances - agricultural hand tools such as pick, fork, ax, shovel, hair, sickle, etc. - Hand tools such as pliers, screwdrivers, etc. - saws and saw blades, including circular and chain saw blades - replaceable parts of hand tools, whether or not electric (drill bits) etc.) - blacksmith tools (macola, anvil, pliers, etc.) - bangles and fixing tools - molds and models (except ingot molds). Does not include: - manufacture of hand-held machinery and appliances with integrated motor, del. 28.24 - production of molds for ingots, del. 28.91
Branch 25.9 – Manufacture of other fabricated metal products
Manufacture of steel drums and similar containers
Activity code 25.91
Includes: - production of buckets, barrels, boxes and cans. Does not include: - production of tanks and reservoirs, del. 25.2
Manufacture of light metal packaging
Activity code 25.92
Includes production: - buckets and cans for packing groceries, tubes and boxes - metal lids and fasteners
Manufacture of wire products, chains and springs
Activity code 25.93
Includes production: - metal ropes, knitted bands, etc. product - uninsulated and insulated metal cables that are not intended for electrical transmission Energy - coated wires - wire products (barbed wire, wire fences, gratings, nets, etc.) - nails, staples, needles, etc. - Mesh and gratings of stretched iron, steel or copper plates - springs (except for clocks): * leaf springs, helical springs and torsion bars * sheets for springs - chains other than chains for energy transfer and cutting. Does not include production: - spring for watches and clocks, part. 26.52 - insulated wires and cables for power transmission, part. 27.32 - drive-transmission chains, part. 28.15
Manufacture of fasteners and screw machine products
Activity code 25.94
Includes production: - pins, rivets, washers, etc. without thread - screw machine products (screws, screws, nuts, etc.)
Manufacture of other fabricated metal products
Activity code 25.99
It covers the production of: - metal household products: * tableware (plates and plates) * kitchen utensils (pots and boilers) * tableware (bowl and saucer) * frying pan, frying pan and other non-electric table and kitchen utensils * small kitchen non-electrical appliances and supplies * sponge (pads) for cleaning (scrubbing) etc. - elements of zinc (gutters, bathtubs, sinks, sinks, etc. products) - small metal products for office use, except furniture - safes, cabinets and coffers, armored doors, etc. - various metal objects: * propellers and oars for boats * cider * bells * fasteners for railway tracks * buckles, clamp and hook * metal ladders * metal signs, including traffic signs - production of foil bags - production of permanent metal magnets - production of vacuum metal bottles and bottles - the production of metal badges and metal soldier marks for ranks - production of metal curling irons, metal holders for umbrellas, combs, etc. Does not include production: - sabers and bayonets, del. 25.71 - self-service trolley, del. 30.99 - metal furniture, part. 31.01, 31.02 and 31.09 - sports equipment, part. 32.30 - toys, part. 32.40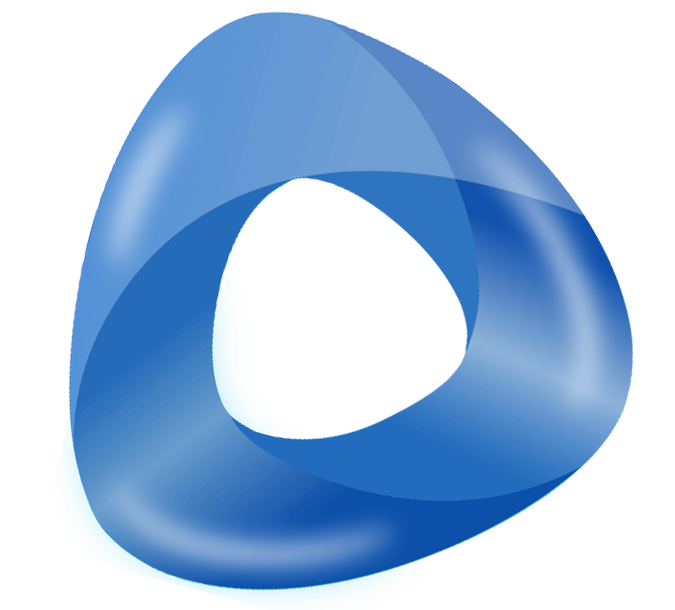 Direkta. Your number one business associate.

Key support for developing your business

Our concept of support covers all the most important segments of a successful business. A team of business, accounting and finance professionals allows you to operate in accordance with the laws and regulations in force, with the confidence and reliability guaranteed by our expertise and years of experience.

Thinking of starting your own business?

Choose a package of services according to the needs of your new business and provide a solid basis for further development in accordance with applicable regulations. Our service packages are designed for those who need a fast, professional and efficient business start-up to get everything done in one place.


Schedule an appointment to choose the appropriate activity code for your business
Check all aspects of doing business in Serbia before opening a business.