Sole Proprietorship Closing
Fast and cost-effective closing procedure
3 steps to sole proprietorship closing
146 so far closed SPs
Become one of our satisfied clients who let us run their procedures for SP closing.
The most common reasons for closing SP activities are very high tax rates, unprofitability of the industry, new employment opportunities or change of the legal form. If you want to close your SP and save your time, leave the administrative procedure to us and use this legal option to close your business.
Support
Do you want to consult about
sole proprietorship closing?
If you have a specific situation related to the closing procedure of sole proprietorship, you should discuss all aspects with our consultants before initiating the process. Call us or make an appointment right away.
Make an inquiry about SP closing
In order to delete a sole proprietor from the register Serbian Business Registers Agency, it is necessary to obtain certificates of paid taxes from the tax administration at the local and state level. Both certificates must be registered within 5 calendar days, and precise activity synchronisation is required to complete the procedure successfully. Send us an inquiry, we will provide a detailed description of the procedure and its timeline as soon as possible.
Direkta
Cost-effective service package
We give you the opportunity to complete the SP closing process at
Serbian Business Registers Agency
as quickly as possible. We take over the SBRA process on your behalf and lead it until the final decision is made. Also, we obtain the official SBRA certificate that the procedure is completed. The process is completely transparent and thanks to the unique tracking system you can be updated in real time with all the steps in the procedure that we conduct on your behalf. The service package for closure includes mandatory SBRA fees.
Sole Proprietorship Closing
Documents preparation

SBRA closing fees

Running the process

Tracking status system

Obtaining final certificate
Special offer with discounted price for sole proprietorship closing expires in: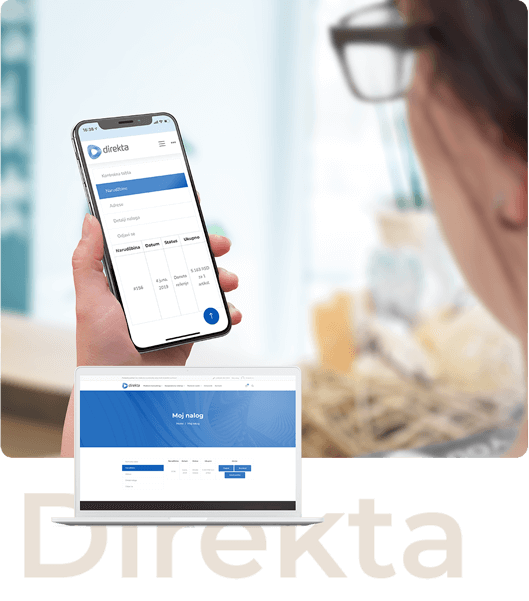 Stay updated with the process
Our clients get access to a system for status tracking to be up to date with the procedure.
We have enabled our clients to follow in real time what is happening with their procedure for closing sole proprietorship by creating personal account. By logging in to your account you follow the procedure from the very beginning to downloading the final SBRA certificate.
Get your support
Why to choose Direkta
for closing sole proprietorship?
Who obtains necessary tax certificates?
Certificates of paid tax liabilities are obtained by a sole proprietor personally or by their authorised accountant. Certificates are issued by both local and state tax administrations.
Can SP be closed if taxes are not paid?
In order to submit an application for closing, it is necessary to enclose tax certificates that there are no tax nor contributions liabilities in legally defined deadline.
How long does it take to close SP?
In 5-day period we initiate the closing procedure at the Serbian Business Registers Agency that has a legal deadline for reaching a final decision up to 5 working days.
Is it possible to submit scanned certificates?
Tax certificates must be submitted to the SBRA in the original form. They can be delivered to us in person or by post with the rest of necessary documents.
Can a new SP be registered after closing the old one?
There are no obstacles to register a new sole proprietorship if the previous one had been officially closed. Also, SP has a legal option to be paused for some period of time.
Does SP have to be closed in case of employment?
Employees have the legal opportunity to engage in additional activities, ie. they can have a sole proprietorship registered. The amount of SP contributions will be reduced.
Testimonials
What our clients say about us

James Winks
USA, Sustainable Living Solution
I received my temporary residency, which means you guys did a great job! I want to express my thanks and appreciation for your professionalism and thoroughness. Thanks for going the extra step in every task needed in my case. I enjoyed our interactions together on both a business and personal level. If the need arises I will be delighted to request your services in the future.


Michael Ortolano
USA, Junction43 d.o.o.
Direkta helped me form a company and acquire temporary residency permits in Serbia. By laying out and managing the whole process step-by-step, Direkta provided the guidance and process visibility I needed to get through company formation and immigration efficiently and successfully. I highly recommend Direkta!

Maksim Arkhipov
Russia, Arma Outdoor d.o.o
I have been looking for a company for a long time to help me with the opening of LLC in Serbia, every step was explained to me many times, absolutely all the documents that I signed were translated. Accompanied me wherever needed. I am very satisfied with the services provided. More importantly, everything was done strictly on time! Thanks!
Call us and choose the best solution for your business!
We are in line with all relevant aspects for running a successful business providing turn-key and value-based solutions for both companies and individuals.