Company Formation in Serbia
Company formation in Serbia
Start your business in Serbia
Favourable and stimulating business environment
Direkta ensures complete, fast and efficient company setup in Serbia with full business support.
Serbia is one of very few countries in Europe with the lowest profit tax. Together with its exceptionally favourable geographic location, it has highly qualified and well-educated people potential, especially in IT industry. Operate within one of Serbian free zones, enjoy low company costs, duty-free regime for most of the key industrial products, and unlock new market opportunities for your company.
The most suitable legal form for setting up business in Serbia is a limited liability company (d.o.o.) which corresponds to the form of limited liability partnership (LLP) by its structure. It can have one or more shareholders, but the liability is limited to the founding capital of the company. Also, a company can have one or more directors, which offers the opportunity to manage a new business more efficiently. According to Serbian legislation, foreign citizens have equal legal rights to setup a company in Serbia as well as domestic ones. The minimum amount of founding capital for company registration in Serbia is RSD100, which is less than €1. The company's address has to be at the territory of Serbia, which opens numerous opportunities for investment and development even outside the capital. The whole process of establishing a company in Serbia can be carried out in just a few days with the professional guidance and coordination of all necessary legal steps.
8 years of successful business consulting
with rich experience and great reviews
Direkta offers complete support for starting, activating and developing a company in Serbia
Our business support concept is designed to include everything you need to successfully set up a company. We provide necessary consulting for choosing the right tax model; we create all required documents; we lead all processes according to regulations; we successfully organize all company activation and development steps in a timely manner. You can count on our rich professional experience in business consulting, transparent cost plans and effective communication throughout the process.
We have
registered
Companies
We have
organized
Meetings
We have
submitted
Tax applications
We have
ensured
Cooperations
What is the name of your Serbian company?
A company name is a key factor in creating a unique identity at any market. In terms of company registration in Serbia, it is necessary to create a name that is unique and different enough from the names of other already registered companies. Direkta provides an online tool to check the availability of the name of your future company. Let us be the guide through the process of creating the company from its very beginning.
Support
Do you want to consult with us
before starting the formation process?
If you want to check all legal and tax aspects of running a business in Serbia before setting up a company, make an appointment with our consultants. The meeting can be online or at our offices. We will make sure to answer all your enquiries.
Cost-effective plans
We save your money and time
Our service packs are designed to cover all aspects of starting a business in Serbia with the unique opportunity to finish everything in one place. By providing professional legal support and efficient management we shorten the procedure, saving your time, energy and money. You can focus on developing your business while we deal with all necessary administrative requirements.
All in one place
Affordable service packages for starting a business in Serbia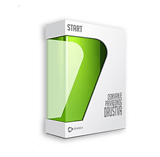 Start
Documents Creation

Notary and Interpretor Fees

SBRA Registration Fees

Self-Inking Stamp
Business
Documents Creation

Notary and Interpretor Fees

SBRA Registration fees

Self-Inking Stamp

Bank Account Opening

Accounting Consultations

Tax Aplication

Beneficial Owner Registration
Pro
Documents Creation

Notary and Interpretor Fees

SBRA Registration Fees

Self-inking Stamp

Bank Account Opening

Accounting Consultations

Tax Application

Beneficial Owner Registration

Residence Permit Application
Promotional offer with a special price for Company Formation in Serbia is valid until:

You are in the right place
Why choose Direkta
for starting a business?
Virtual office
Choose a prestigious location for your headquarters address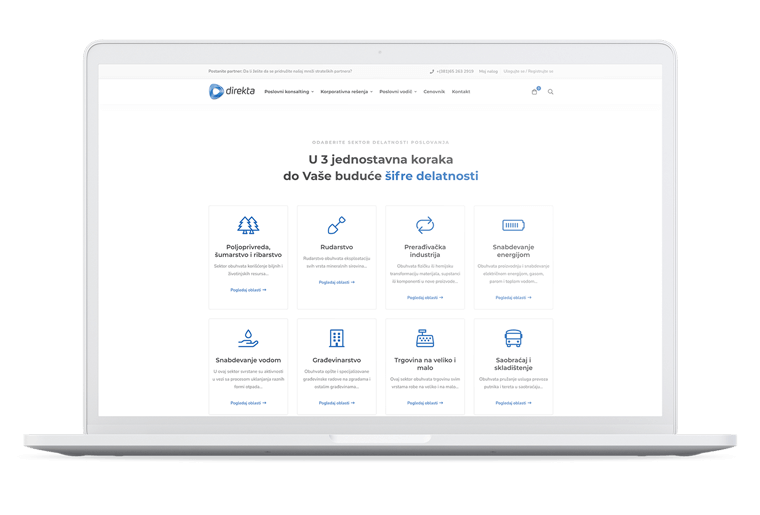 Choice of business activity code
Easy guide to suitable code of activity
You can initiate all registration procedures from our offer at any time by contacting our customer support via online chat or ordering a package of services with the submission of all necessary information through the online form.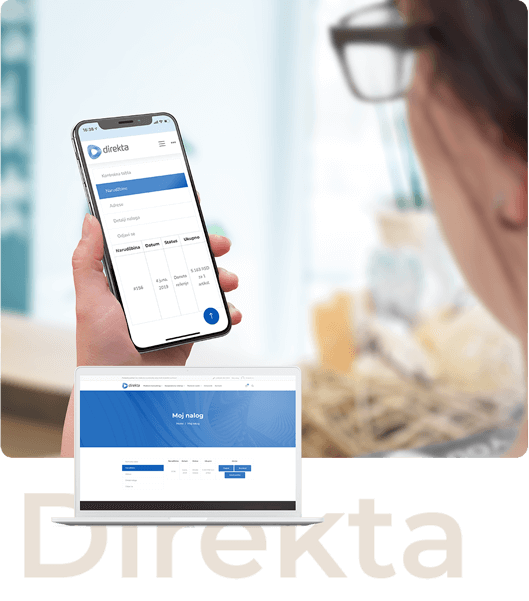 Our clients get access to a case status tracking system to keep up to date with the procedure
We have enabled you to follow in real time what is happening with your process of company formation in Serbia, from starting the procedure to downloading the documentation in electronic form and organizing further steps.
Is personal presence of the founders necessary for the company formation?
The personal presence of all founders of the company is only necessary for a bank account opening procedure. Company registration, which is the first step, can be done entirely remotely, based on power of the attorney. In case that founders decide to come to Belgrade, only one working day is necessary to organize everything.
Is an official translation of documents required?
The presence of court interpreter is required for the process of verifying the documents at the notary office, in case that the founders do not speak Serbian. Hiring a court interpreter and notary fees are included in our service packs. In case of remote company formation, it is required to notarize POA in a foreign country.
How long does it take to register a business in Serbia?
It takes 3 to 5 days to prepare the documents for company formation and organise the steps. The registration process takes not more than five working days. Once established, depending on the service package you choose, other activities can be organized very efficiently and quickly.
How long does it take to be in Serbia during the company formation?
The process of establishing a company in Serbia has been maximized in terms of efficiency, so that all activities that require personal presence can be organized during just one-day stay in Serbia.
Can a non-resident be a director of the company in Serbia?
Yes, the law allows this option with mandatory residency registration for non-residents. The application is provided with a personal number that enables employment, social security and all other legal options of the person authorized to represent the company.
Can we have assistance with bank account opening?
Absolutely. Our idea is to enable you to complete all the legal steps when setting up a company in Serbia in one place, with maximum timesaving and a minimum of your engagement.
Testimonials
What do our customers think of us?
Boris Miljković
preduzetnik
Situacija oko zatvaranja firme u vreme covida-a je jako problematična, ali @Direkta mi je izašla u susret i odgovorila svim izazovima. Dodatno su se potrudili i završili posao, profesionalno i jako ljubazno.
Vesna Subotić
preduzetnica
Brza i efikasna usluga zatvaranja agencije, divan odnos sa klijentima, profesionalno i ljubazno osoblje spremno da odgovori na sve zahteve i pitanja. Sve preporuke za @Direkta!

Irfan Ugljanin
Pazarski građanski pokret
Pravi profesionalci. Posao oko osnivanja udruženja građana završen expresno – u najkraćem mogućem roku. Sve preporuke!

Michael Ortolano
Junction43 d.o.o.
Direkta mi je pomogla da osnujem firmu u Srbiji i dobijem dozvolu za privremeni boravak. Upravljajući čitavim postupkom korak po korak, Direkta mi je pružila priliku da budem u toku sa svim neophodnim procesima za efikasnu i uspešnu relizaciju formiranja preduzeća, njegovu kasniju aktivaciju, kao i dobijanja radne dozvole.
Mirjana Pantelić
Mundial d.o.o.
Radili smo registraciju promena za naš d.o.o. nekoliko puta. U svakom smislu sam zadovoljna sa saradnjom, ažurnošću i ljubaznošću zaposlenih. Firma za svaku preporuku!
Manuela Bugarski
preduzetnica
Za sada imam samo pozitivno iskustvo oko pokretanja poslovanja uz podršku Direkte. Informisana o svemu tačno na vreme od strane ljubaznog osoblja. Nadam se nastavku saradnje.
Nemanja Mirković
preduzetnik
Vrhunska agencija. Veoma profesionalna saradnja. Uvek spremni da pronadju najbolje rešenje za vas i vaše poslovanje. Ja sam osnovao i aktivirao svoju agenciju preko njih.
Interested in starting a business ?