Citizens' Association Formation in Serbia
Citizens' Association formation in Serbia
Start your business in Serbia
Non-profit organisation for achieving your goals
We successfully take over the process of establishing an NGO with a minimum of your engagement.
Get together and achieve the ideal goals that will improve your environment, profession or particular section of society. Through your activities and initiatives, improve some aspect of social behavior, identify problems, and influence positive social change.
The Citizens Association or NGO (non-governmental organization) is a non-profit organization where several individuals or legal entities come together to achieve goals that go beyond the capacity of the individual. In other words, the Citizens Association gives you the opportunity to work for the achievement of certain socially beneficial goals, to raise awareness of unrealized social phenomena, to educate, to nurture cultural heritage, to care for the vulnerable or discriminated against. By their legal form, citizens associations are non-profit organizations and as such are not subject to tax obligations. They can be funded by membership fees, donations or grants, all with a view to realizing the common goals the organization stands for. Through activities of a different type, the Citizens Association works to advance the areas defined in the Statute and through its bodies make and implement certain decisions. Are you interested to get the fastest way to start a Citizens association?
Double Taxation Agreements With Serbia
Would you like to receive a detailed proposal for Citizen's Association formation?
Support
Do you want to consult with us
before starting the formation process?
If you want to check all legal and tax aspects of running a business in Serbia before setting up a Citizen's Association formation, make an appointment with our consultants. The meeting can be online or at our offices. We will make sure to answer all your enquiries.
9 years of successful business consulting
with rich experience and great reviews
Direkta offers complete support for starting, activating and developing a Citizen's Association in Serbia
Our business support concept is designed to include everything you need to successfully set up a Citizen's Association. We provide necessary consulting for choosing the right tax model; we create all required documents; we lead all processes according to regulations; we successfully organize all company activation and development steps in a timely manner. You can count on our rich professional experience in business consulting, transparent cost plans and effective communication throughout the process.
We have
registered
Organizations
We have
managed
Residence permits
We have
submitted
Tax applications
We have
ensured
Cooperations
Cost-effective plans
We save your money and time
Our service packs are designed to cover all aspects of starting a business in Serbia with the unique opportunity to finish everything in one place. By providing professional legal support and efficient management we shorten the procedure, saving your time, energy and money. You can focus on developing your business while we deal with all necessary administrative requirements.
All in one place
Affordable service packages for starting a business in Serbia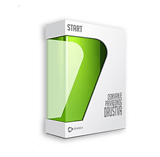 Start
Documents Creation

Notary and Interpretor Fees

SBRA Registration Fees

Self-Inking Stamp
Business
Documents Creation

Notary and Interpretor Fees

SBRA Registration fees

Self-Inking Stamp

Bank Account Opening

Accounting Consultations

Tax Aplication

Digital certificate signature

Beneficial Owner Registration
Pro
Documents Creation

Notary and Interpretor Fees

SBRA Registration Fees

Self-inking Stamp

Bank Account Opening

Accounting Consultations

Tax Application

Digital certificate signature

Beneficial Owner Registration

Residence Permit Application
Easy Business Setup
Quick Citizen's Association Formation in three simple steps
Select a package
Choose the package that meets your needs to help you start and grow your business
Submit the data
Fill in the simple online order forms and provide us with the details of your business
Make a payment
Review your order details and make a payment by choosing suitable payment method
You are in the right place
Why choose Direkta
for starting a business?
Our business consultants are on your disposal via our 24/7 chat system.
Build your business presence quickly
Choose a prestigious location for your headquarters address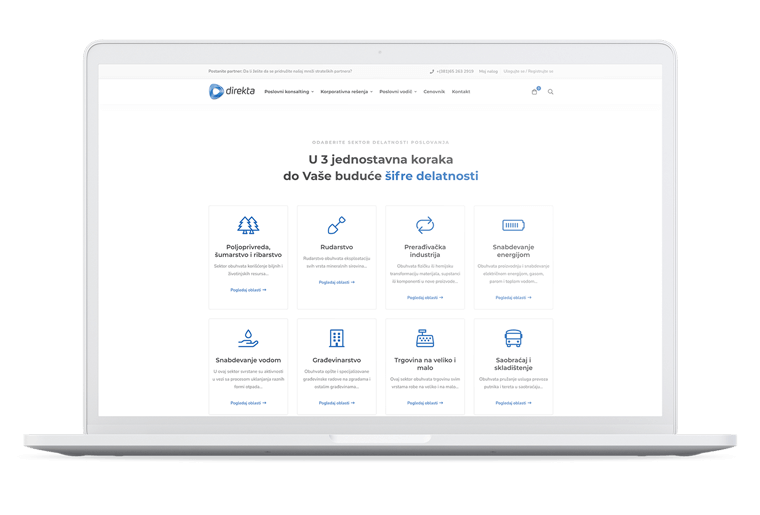 Bank Account Opening and Regulation Compliance Assistance
We guarantee a full support in activation of your Citizen's Association
Within the selected package, you can count on the support of our experienced business consultants and legal associates who will help you to open a bank account, obtain a digital signature certificate and create necessary legal documents so that your Citizen's Association will always be compliant to all government regulations.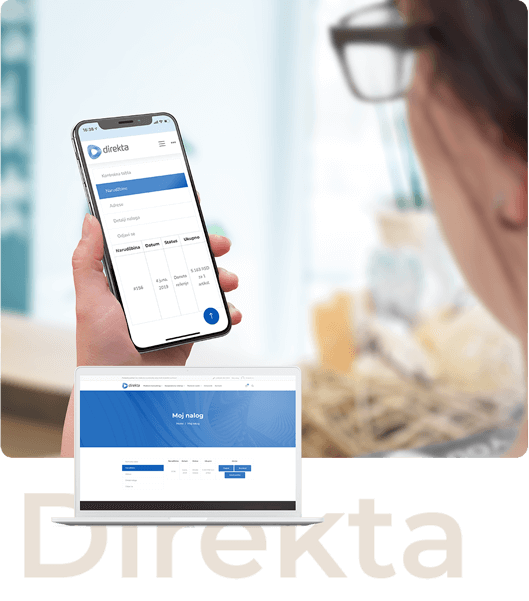 Our clients get access to a case status tracking system to keep up to date with the procedure
We have enabled you to follow in real time what is happening with your process of company formation in Serbia, from starting the procedure to downloading the documentation in electronic form and organizing further steps.
What is the difference between a sole proprietor and an agency?
These are terms used colloquially for the legal form of "preduzetnik (PR)" ie. a natural person performing a particular business activity. When registering an agency or sole trader, the term agency may be added to the name, with all other items required by law as a mandatory part of the business name for sole traders.
Is it mandatory to register more than one business activity code?
According to the Act on Companies, all business entities, including soel traders, are obliged to register one predominant activity, that is, the activity that they will be most engaged in. At the same time, the Law allowed business entities to perform other activities that are not prohibited by law, regardless of whether they are registered or not.
Can an employee become a sole trader?
Absolutely. Any person who is employed may also register as a sole trader, which is registered as an additional activity.
Can PR (sole proprietor) be transferred to d.o.o (LLC)?
The Companies Act allows such a change in legal form. In this case, two proceedings are conducted at the Serbian Business Registers Agency. Firstly, closing the PR and then the procedure for establishing a company, ie. limited liability companies - d.o.o is performed.
What is the difference between lump sum tax rates and self-taxation?
In case of flat tax rate the sole trader pays a monthly amount of taxes according to the decision made by the competent tax administration. The amount is determined on the basis of several parameters, so it cannot be precisely determined before. Self-taxation is a form of controlling your salary and pay taxation on that amount. For this type of self- taxation, it is essential that you have a licensed bookkeeper who will professionally keep your books in compliance with applicable regulations.
Can the address of Sole Proprietor match the address of residence?
The sole trader form allows this possibility. It is necessary to obtain the consent of the property owner to cede the premises to perform the business activity or to make a contract of renting the space. The only requirement is that the address of sole trader must be at the teritory of Serbia.
Testimonials
What do our customers think of us?

James Winks
USA, Sustainable Living Solution
I received my temporary residency, which means you guys did a great job! I want to express my thanks and appreciation for your professionalism and thoroughness. Thanks for going the extra step in every task needed in my case. I enjoyed our interactions together on both a business and personal level. If the need arises I will be delighted to request your services in the future.


Michael Ortolano
USA, Junction43 d.o.o.
Direkta helped me form a company and acquire temporary residency permits in Serbia. By laying out and managing the whole process step-by-step, Direkta provided the guidance and process visibility I needed to get through company formation and immigration efficiently and successfully. I highly recommend Direkta!

Maksim Arkhipov
Russia, Arma Outdoor d.o.o
I have been looking for a company for a long time to help me with the opening of LLC in Serbia, every step was explained to me many times, absolutely all the documents that I signed were translated. Accompanied me wherever needed. I am very satisfied with the services provided, I think I will order some more additional services. More importantly, everything was done strictly on time! Thanks!
Boris Miljković
preduzetnik
Situacija oko zatvaranja firme u vreme covida-a je jako problematična, ali @Direkta mi je izašla u susret i odgovorila svim izazovima. Dodatno su se potrudili i završili posao, profesionalno i jako ljubazno.
Vesna Subotić
preduzetnica
Brza i efikasna usluga zatvaranja agencije, divan odnos sa klijentima, profesionalno i ljubazno osoblje spremno da odgovori na sve zahteve i pitanja. Sve preporuke za @Direkta!

Irfan Ugljanin
Pazarski građanski pokret
Pravi profesionalci. Posao oko osnivanja udruženja građana završen expresno – u najkraćem mogućem roku. Sve preporuke!

Michael Ortolano
Junction43 d.o.o.
Direkta mi je pomogla da osnujem firmu u Srbiji i dobijem dozvolu za privremeni boravak. Upravljajući čitavim postupkom korak po korak, Direkta mi je pružila priliku da budem u toku sa svim neophodnim procesima za efikasnu i uspešnu relizaciju formiranja preduzeća, njegovu kasniju aktivaciju, kao i dobijanja radne dozvole.
Mirjana Pantelić
Mundial d.o.o.
Radili smo registraciju promena za naš d.o.o. nekoliko puta. U svakom smislu sam zadovoljna sa saradnjom, ažurnošću i ljubaznošću zaposlenih. Firma za svaku preporuku!
Manuela Bugarski
preduzetnica
Za sada imam samo pozitivno iskustvo oko pokretanja poslovanja uz podršku Direkte. Informisana o svemu tačno na vreme od strane ljubaznog osoblja. Nadam se nastavku saradnje.
4.9/5.0
based on 80+ Google MyBusiness reviews!